Script and Calligraphy are two popular categories in Fonts. Fonts is something that creates emotions and more authentic custom-feel text to an artwork. The trend of hand-made script font is increasingly popular in the modern calligraphy industry. It's definitely a great resource for creating a wedding invitation, letterheads, logos, T-shirts, Products packaging and more.
Some of the font bundle is even better because it comes with hand-drawn elements and ornament pack, including end-swashes for first and last letters, olive branches and flourishes.
Script and Calligraphy Fonts also comes in the form of Brush and Ink or watercolor.
Here's a great collections of Script and Calligraphy Fonts for your next project.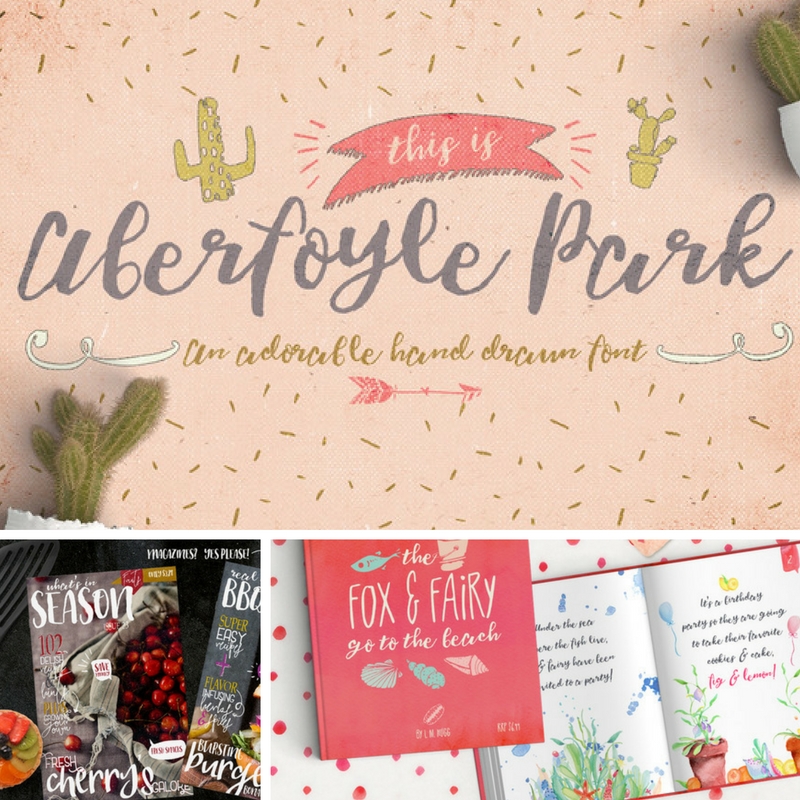 Aberfoyle Park font, an adorable yet bouncy script font that you will need for gorgeous branding and perfect for any awesome quotes.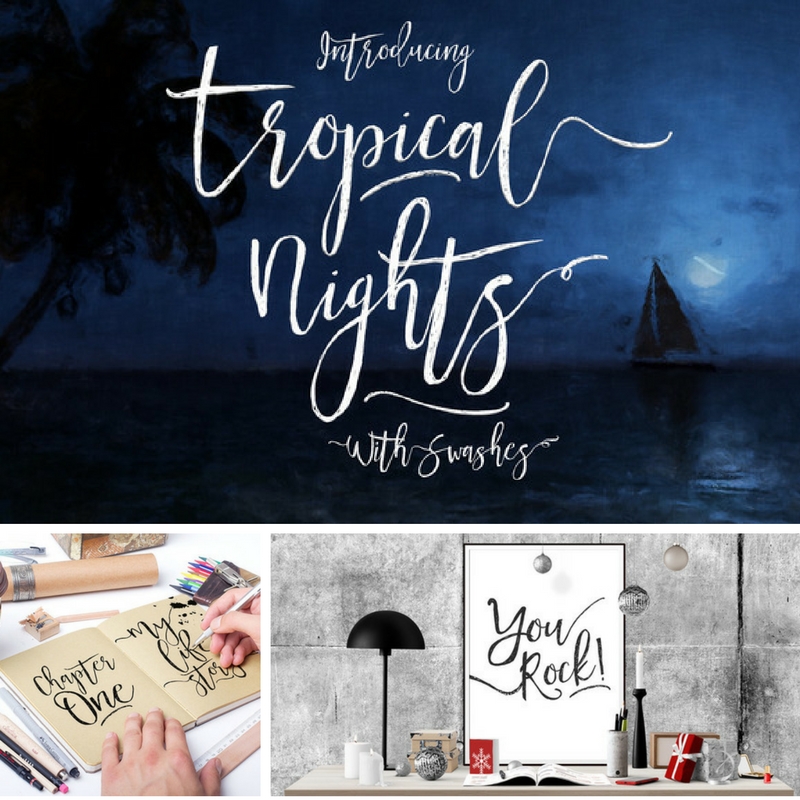 Tropical nights is an awesome hand-drawn scribbly texture and comes in regular and Bold, which still has the wobbly edges but has solid fill and is heavier and darker.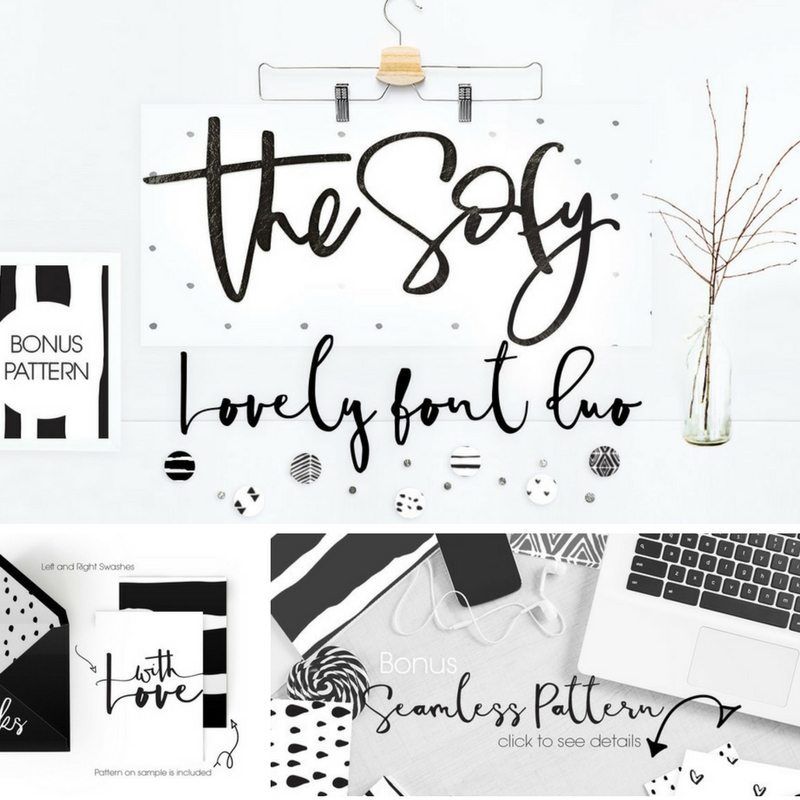 The Sofy, the thin brush font with modern creative stroke, ready to give our design fresh style. It's also available in two lowercase style, with swashes, and extra bonus modern hand-drawn patterns and clip art. To get stellar look, combine The Sofy with alternative letters.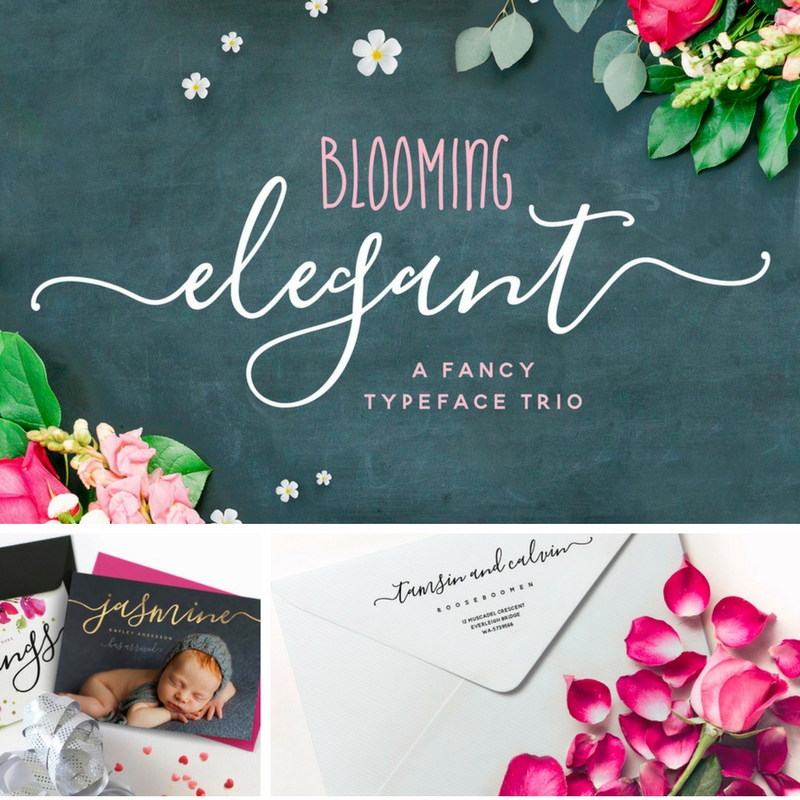 The ever-so-lovely Blooming Elegant Font Trio, a delightful little Font-family with an elegant yet playful nature. It consists of three fonts designed to compliment each other perfectly. Together or apart the fonts are ideal for adding that special 'hand lettered' look to your designs.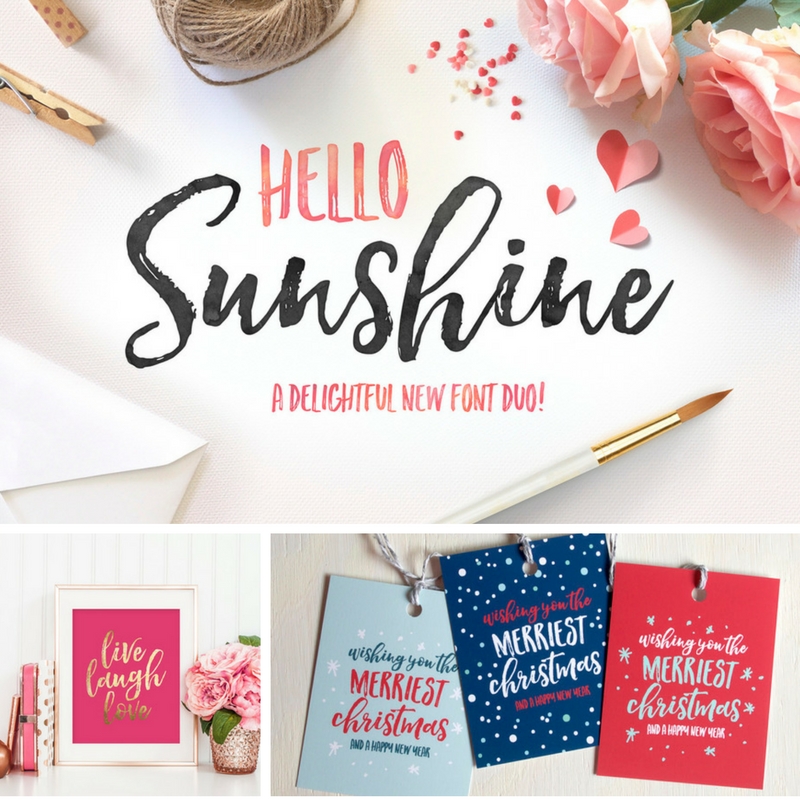 Hello Sunshine, a delightfully playful font duo with oodles of character! It's a hand brushed typeface, with authentic tell-tale dry brush imperfections, and a very bouncy baseline. It also has a large variety of alternate characters, allowing you to make each word look completely unique to the next!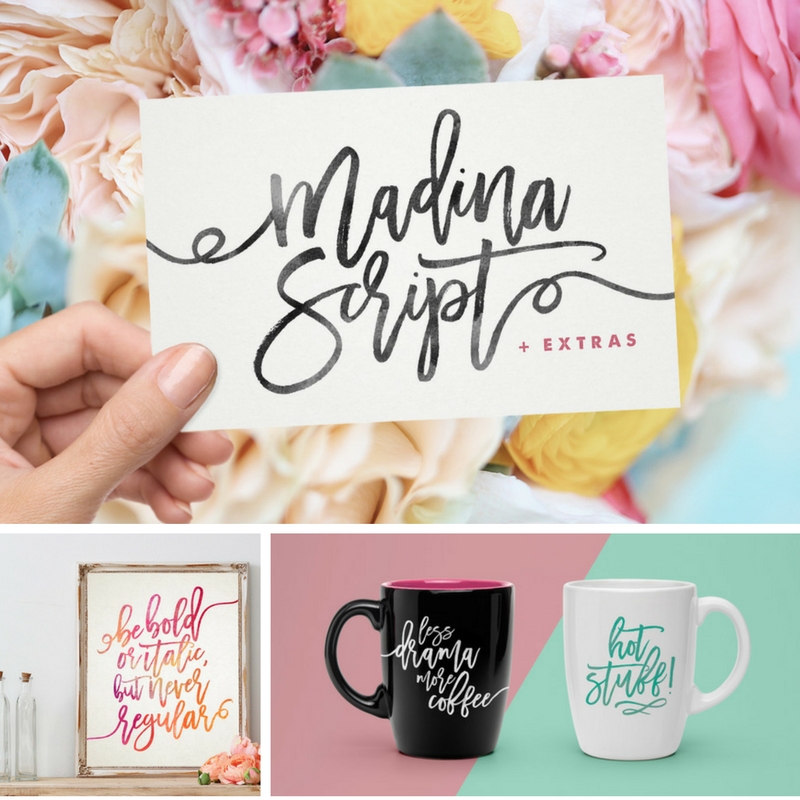 Madina Script, a fabulously fun yet elegant script font with tons of energy, allowing you to create beautiful hand-made typography in an instant.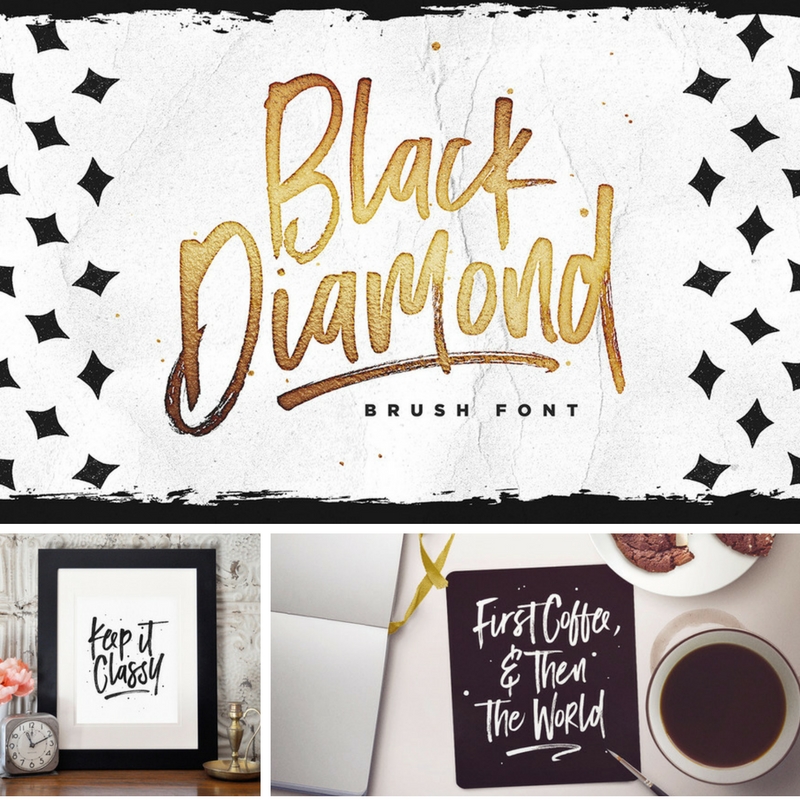 Black Diamond is a raw, edgy & bursting with attitude kind of font! Hand-painted with extra attention to quick-strokes and dry textures. It is guaranteed to deliver a loud, proud & carefree message.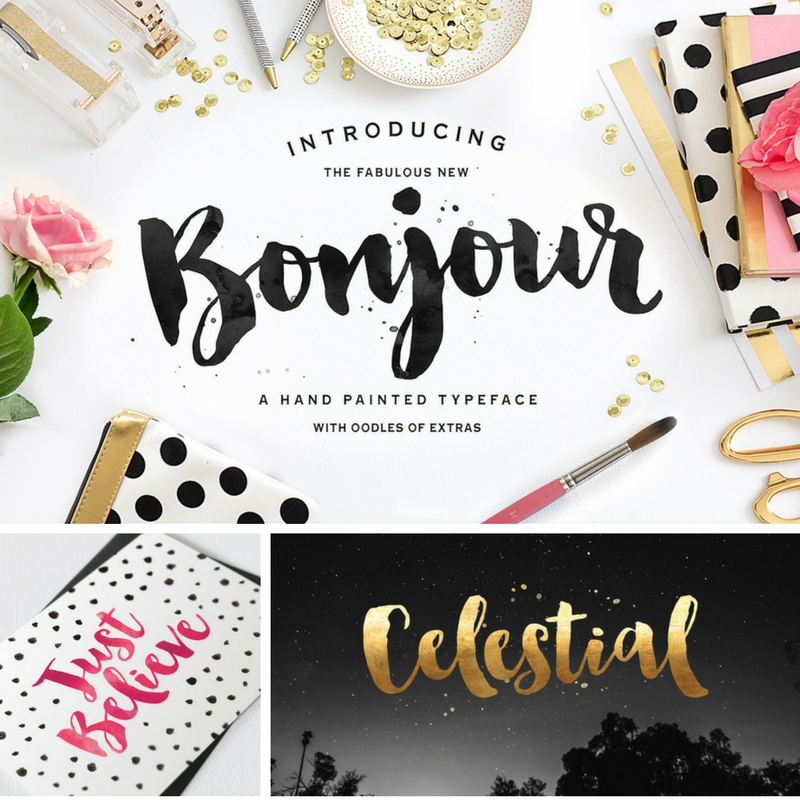 BONJOUR! A bold and beautiful brush-lettered font with oodles of extras. It comes with alternate upper and lowercase characters, and supports international languages.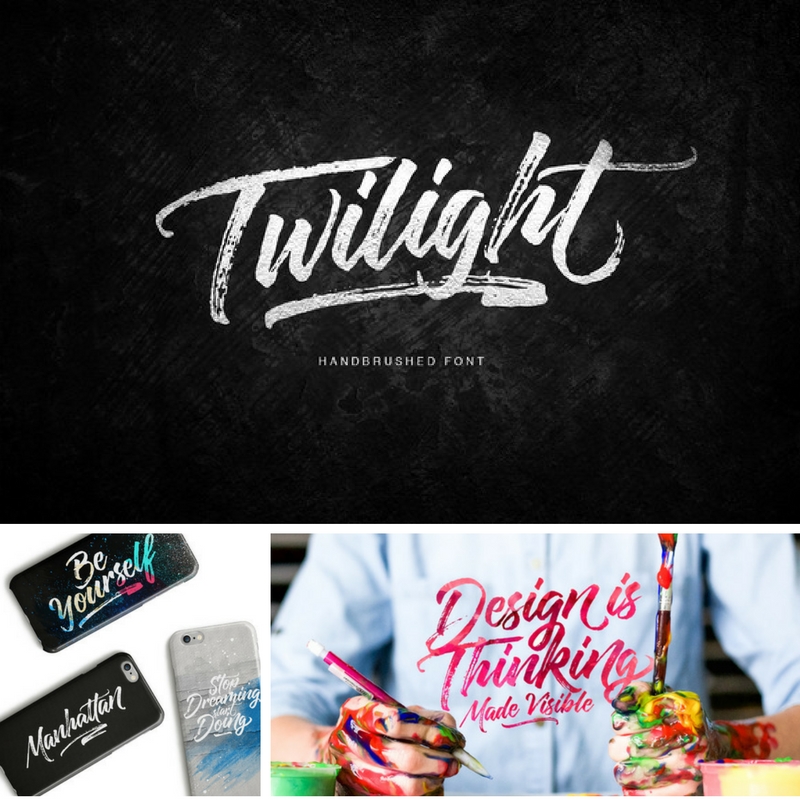 Twilight Script is a dry handbrushed font, designed to combine perfectly and allow you to create stunning hand-lettering quickly and easily. Stylistic alternates for several key lower case characters are also available.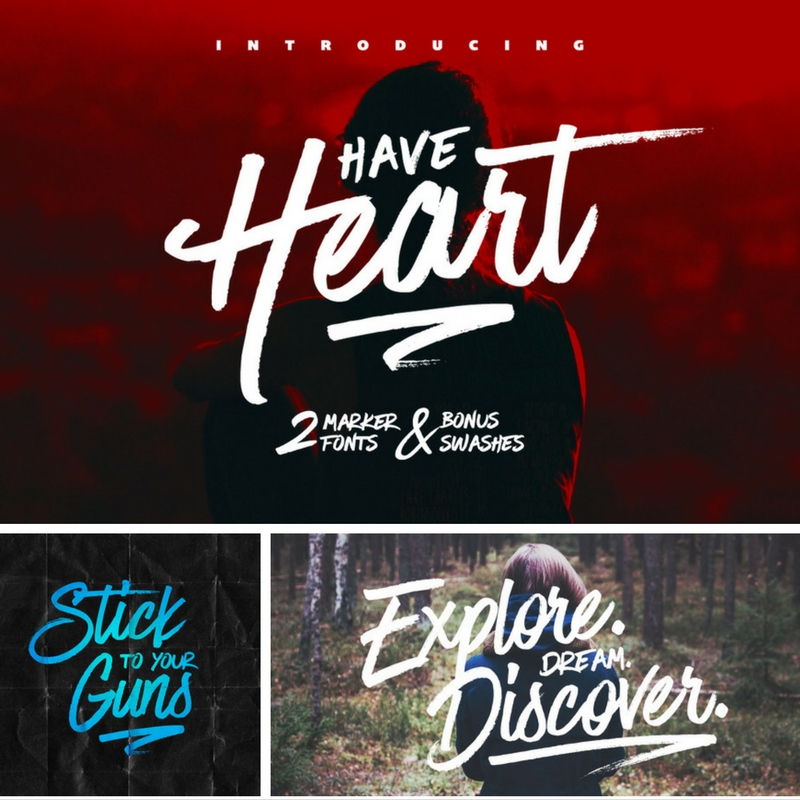 Have Heart is a set of 2 hand-made marker pen fonts, designed to combine perfectly and allow you to create stunning hand-lettering quickly and easily. Also included is a set of 12 bonus swashes, ideal for giving your text that final touch of finesse!