Behind the many beautiful and engaging websites is a platform that provides a framework structure to support a website's functionality and features. WordPress comprises about the majority of platforms used by business websites and blogs. This is because the WordPress platform comes with a code free website management that makes it easier to manipulate the settings. You can tweak your website design without the difficult technical requirement. While there are many themes that you can find for your WordPress website, it is not easy to choose which of the numerous ones available will be best for your site. There are general standards to look for from a WordPress theme that include the following: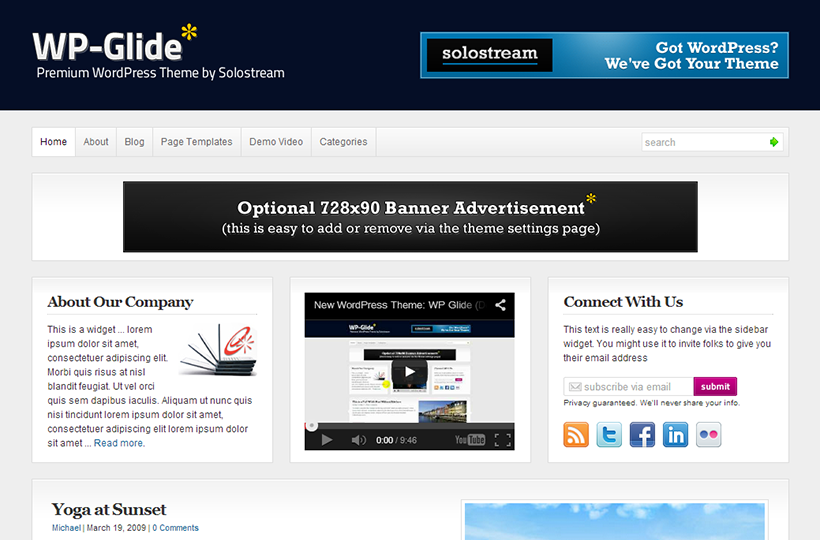 1. Automatic upgrade and technical support
WordPress has the most convenient feature of designing a website without the need of manipulating codes. The creator of the WordPress theme should be the one responsible for working on the upgrades to make the theme highly functional with the latest WordPress versions. When choosing a WordPress theme, it is crucial to find a developer that could provide an automatic upgrade on the themes to make it work on the latest version of WordPress. Solostream premium WordPress themes come with a lifetime technical support and consistent upgrades so you can enjoy using the theme without the inconvenience of crashes against the latest WordPress version. You should take advantage of this feature and benefit that comes with the premium themes that can help you save from paying additional costs for periodic WordPress theme maintenance.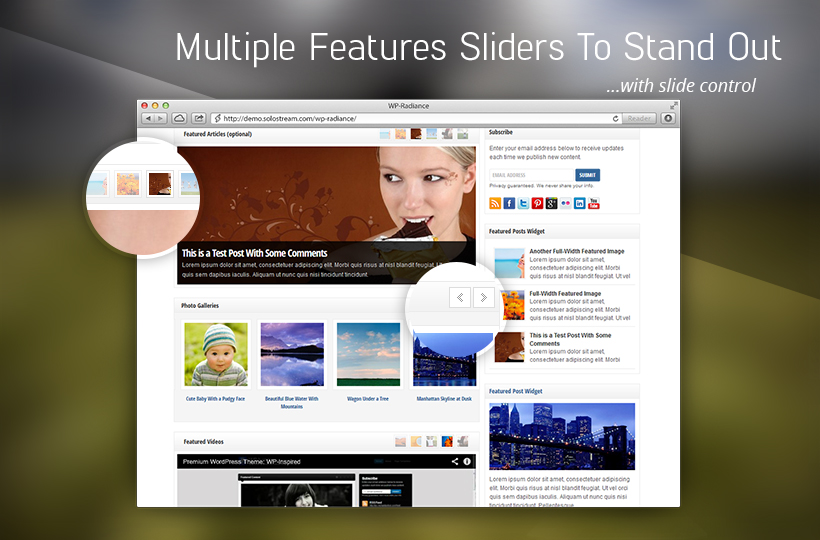 2. Multiple page styles
You do not want your web pages to look with similar designs and styles. Using a single page layout can make your website or blog boring and lifeless. This makes the feature of multiple page styles crucial if you can bring better customized layouts for each page of your site. While keeping your website user in mind, you can design each page more accurately according to your goals. Whether yours is a business or personal blog or an eCommerce site, having this kind of feature will allow you to highlight important pages according to your preferences with a significant impact to your target audiences. Many WordPress themes come right "out of the box" where you can instantly choose from a pre-designed theme that will address your needs.
3. Customizable widgets
Customization can bring a long way in helping webmasters update, upgrade and create new website designs that fit the current time. These widgets are usually available in drag and drop options. There are already elements available to choose from and all the user has to do is to search for the one they like. The more customizable widgets there are available from a WordPress theme, the better. You can use them as plugins that can help you further customize your website content and features to best serve your online visitors' needs. The installation of the widgets is usually quick and easy. You can easily define how you want your website to look like as the widgets can optimize the visual flow to your pages.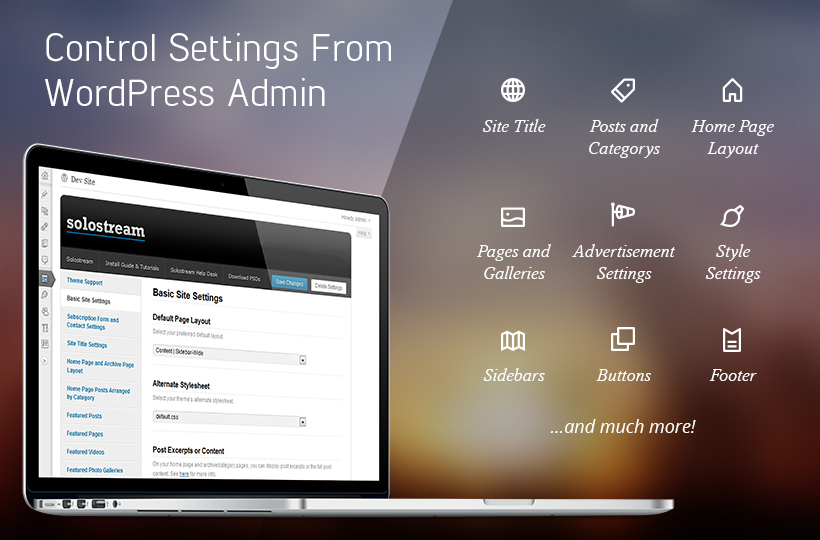 4. SEO Ready
Using an SEO ready WordPress theme can have a huge impact to your website. Not all themes are ready for search engine optimization and it requires a separate plugin for this purpose. Purchasing an SEO ready WordPress theme from Solostream is a good option as you can easily customize your web page SEO strategies directly from the theme's settings. With this feature available directly from your WordPress theme, optimizing your content for web search is as easy as just a few clicks without going through the technical process required for SEO.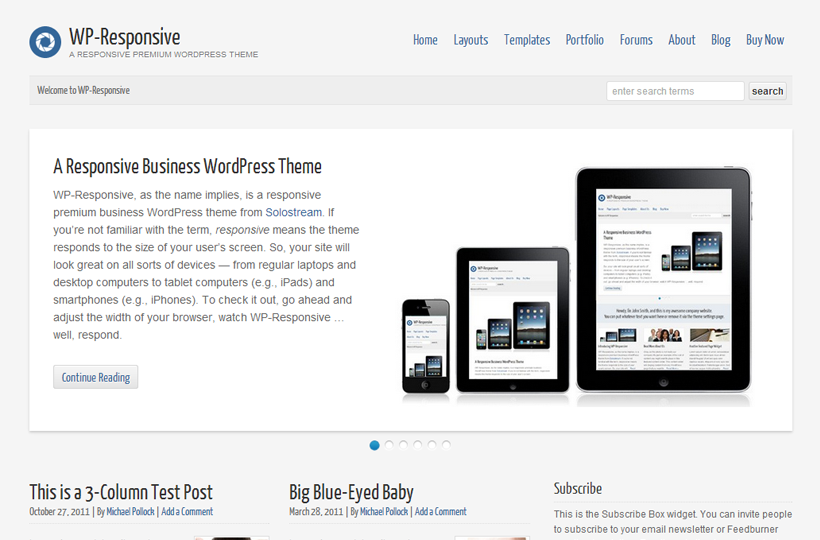 5. Responsive Design
A website that comes with a responsive WordPress theme will allow the seamless viewing of your site on tablets and mobile devices. There are now more users of mobile gadgets than in the past years. This means that it is essential to keep your website updated to the current viewing needs of your target audience. A responsive design will help to automatically adjust the size of your website to fit according to the device's size from which it is being viewed. All of the Solostream's premium WordPress themes are designed with this kind of feature to help their subscribers save from the costs of creating a separate mobile site to accommodate this kind of viewing experience.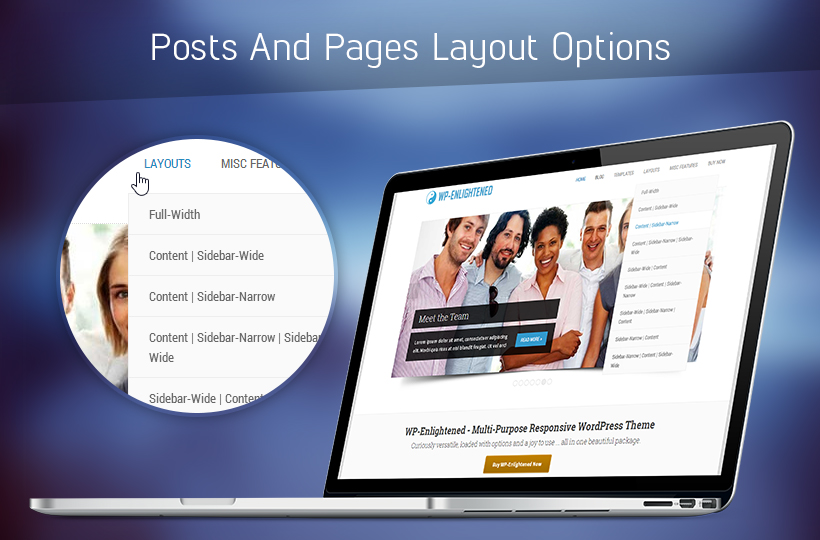 6. Loads of customization settings
Customization can bring some unique changes to your website appearance. It can provide you an access to various settings that will help you define the specific look that you want for your website by customizing the designs, layout, column, and colors. With customizable settings, you can easily express your creativeness in building a website from a professional looking design to fun-filled or colorful web pages to engage your audience better.